Coercive Control or intimate terrorism can be like living with the enemy – who says they love you. Feeling like a hostage, constantly walking on eggshells & always doing the wrong thing. This is not gender specific; contrary to what many assume that women are the only victims but it is quite common for the male to be a victim of domestic violence. Making the other person happy at all costs to avoid consequences. Same sex relationships are not immune either, it's just not spoken enough about in the general population.
Sometimes a person can live in an abusive relationship for years and not realise they are experiencing abuse. Hard to believe? This is because coercive control can be harder to identify than the obvious physical abuse signs. When you've been put down enough, you start to believe it. Tasmania is the only Australian Jurisdiction that has laws directly addressing coercive and controlling behaviours.
Coercive control is a strategic and constant manipulation to instil fear. Becoming the dominant, making all the decisions with very real psychological consequences. Some examples are; Isolating from friends and family, motoring your activity & what you are doing at all times, restricting independence, controlling your body & how you look, degrading & belittle, limiting access to money, blackmailing, jealousy & possessiveness, threats & intimidation, gaslighting, forcing traditional gender roles as worth, turning your children against you, dictating your sexual relationship or even threatening you kids or pets. This is all because they 'love' you. Mainly behind doors but then be charismatic & charming to others.
There are 12 signs of coercive control
Isolating you from your support system. An abusive partner will cut you off from friends and family, or limit your contact with them so you don't receive the support you need.
Monitoring your activity throughout the day.
Denying you freedom and autonomy. A person exerting coercive control may try to limit your freedom and independence. For example, not allowing you to go to work or school, restricting your access to transportation, stalking your every move when you're out, taking your phone and changing passwords, etc.
Gaslighting, where the abuser makes you doubt your own truth, experience and sanity, by insisting that they are always right, and instils their narrative of a situation, even if the evidence points against this. Gaslighting in essence, is based on lies and manipulation of the truth.
Name-calling and severe criticism, as well as malicious put-downs which are all extreme forms of bullying.
Limiting access to money and controlling finances. This is a way of restricting your freedom and ability to leave the relationship. Financial abuse is listed above as a specific form of abuse but, within the context of coercive control, financial control is a tactic to keep a person disempowered, by utilising strategies such as:

placing you on a strict budget that barely covers the essentials such as food or clothes
limiting your access to bank accounts
hiding financial resources from you
preventing you from having a credit card
rigorously monitoring what you spend.

Reinforcing traditional gender roles and coercing you, as the woman, to take care of all the cleaning, cooking and childcare.
Turning your children against you. If you have children either with the abuser or someone else, they may try to weaponise the children against you by making comments that are critical of you, belittling you in front of the children, or telling them that you're a bad parent. Sometimes the techniques are very subtle and insidious, involving slow drip-feeding of a narrative that regards you as abnormal.
Controlling aspects of your health and your body. The abuser will monitor and control how much you eat, sleep, exercise, or how much time you spend in the bathroom. They may also control where you go for medical help, and the medications you take.
Making jealous accusations about the time you spend with family or friends, either in person or online, as a way of phasing out all your contact with the external world, except for them.
Regulating your sexual relationship, for example making demands about the amount of times you engage in sex each day or week, and the kinds of activities you perform.
Threatening your children or pets as an extreme form of intimidation. When physical, emotional, or financial threats do not work for the abuser as desired, they may make threats against others such as your loved ones, children and pets, who are also beloved members of the household.
Hill, J. (2020). See What You Made Me Do: Power, Control and Domestic Abuse. Black Inc.
How to Protect yourself
Sound familiar? Knowing the signs and what to do can be the first steps out of denial and into empowerment. FYI: Denial is a survival mechanism (psychologically) so it is keeping you emotionally safe. This can be the Fawn response, where your body chooses to agree comply and surrender – because it is the most logical option (your brain tells you) to literally staying alive. Because you know – generally from past experience – that if you stand up and fight for yourself, you may get sever punishment (physically financially psychologically).
So sometimes it's just easier to Fawn. Getting out of an abusive relationship can be complex. It takes time, planning & emotional resilience. And if you are a parent with children, it can make things excruciating. Especially if you have little to no support network, if you have been the stay at home parent, if they have taken away your control in every way. If you feel like you don't have the strength to leave, your partner has deliberately disempowered you. Know that it is not your fault! You have done nothing wrong. 
There is also 'Stockholm syndrome' where living with the enemy for so long, all the things they tell you actually make sense. So as a part of the Fawning process, it can all sound like they are doing it because they care for you. Or trying to tell you that is is actually a healthy relationship because I am protecting you.
This information is used for support and inspiration. If this is triggering in any way, please be patient and understanding with yourself, seek help and be brave to talk to someone.
Maintain communication with your family and friends as much as possible. Call a domestic violence hotline regularly so you can be honest & speak about your concerns. Practice how to get away safely, including your kids. Have a 'safety plan'. The initial period of separation can be dangerous. Educate yourself. Try to secretly document as much as you can, while keeping yourself safe. If it's your mate, being a safe space for them to talk to (when they are ready) and not giving up on them – this is without judgement or telling them what they need to do. It's not easy to just pick up and leave. The more we all talk about it, the more we can all help recognise the signs. No-one deserves to live in fear.
There is also a free booklet from Relationships Australia you can download that can assist you if you need to separate
safe-from-violence-booklet-2021 Guide for women leaving separating from a dv relationship
This information has been provided by Elena Bishop, Director at Supportive Therapy MSW BScPsy AASW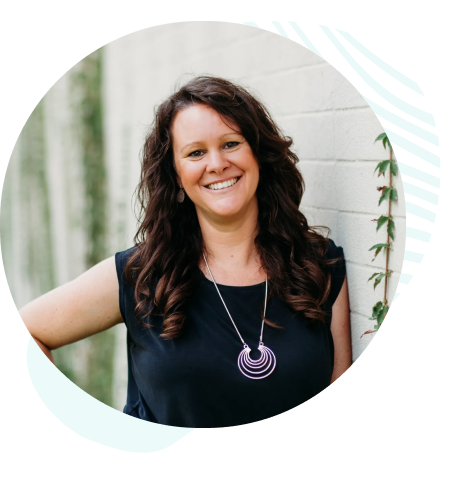 If you are looking for more information or even to talk to someone about what you are experiencing, please feel free to contact me at www.supportivetherapy.com.au. There are a lot of free resources for you to access, as well as online store so you can view self-guided therapy sessions and eBook's that may benefit you.
You are not alone. There is always help. Thank you for your time. 
.
All the information contained in this document is general advice only. This is not specific to any situation or person or based of any clients case study. This information is from the main concerns facing the majority of my clients as a collective and has proven to have made a significant positive difference in an individuals or couples experience.. If you are triggered or offended in any way, please contact Supportive Therapy immediately so we can make you feel at ease and explain our perspective. This information is intended for empowerment and knowledge in the best interests of my clients. This is not intended to replace therapy, but to aid in personal growth, personal development and the recommendation that this book is to be reflective within in person therapy. Everything contained in this document is the intellectual property of Elena Bishop, director of Supportive Therapy Arana Hills. You do not have permission to share, reproduce, copy, adapt, display or anything similar that violate copywrite laws. The consequences of ignoring copywrite of the contents within this document will result in legal action. I have worked hard and reserve the right to protect my property without it getting into the wrong hands and being used unethically or fraudulently.