A Boutique Private Practice. Connect with a Therapist in Brisbane Who Cares.
We help you understand yourself through holistic counselling and psychology. This empowerment creates a real, lasting and positive change in your life.
Our boutique private practice is small and intimate for our clients. We provide a personalised service for your individual needs. We are personalised and flexible for your healing journey, with a holistic, person-centric approach. We guarantee dedication, support and commitment to all our clients.

Thank you for all your support - We are taking a PAUSE to all new Clients at the moment. 
If you are interesting in going on the waitlist for new sessions in the future - 
Please fill out the "Get In Touch" form below with your availability. 
Otherwise explore all the resources on this site that can help you.
Thank you again for your understanding. 
Our individual sessions help you balance your emotional and mental wellbeing. We support your goals and understand your needs.
Our compassionate therapist in Brisbane will provide you with the supportive therapy and tools to reconnect and strengthen your relationship.
Becoming a mother can be hard work. Our beautiful mums have so much pressure raising the next generation, so we are here to support you.
Individual Sessions
In these confidential, one-on-one sessions we focus on:
Confidence and self esteem
Mental health and wellbeing
Motivation and burnout fatigue
Depression, anxiety through trauma-informed counselling
Supportive therapy for mothers and fathers
Therapy in Brisbane for breaking negative habits
Understanding the psychology behind your behaviour
Couples Therapy
Our compassionate therapist in Brisbane will provide you with the supportive therapy and tools to:
Reconnect and strengthen your relationship
Deepen knowledge with psychological theories
Develop healthy conflict resolution and communication
Empathetically connect with supportive therapy strategies
Change negative patterns into love rituals
Restore identity after children and understand codependency
Mother's Therapy
We can help you with:
Postnatal depression and anxiety
Expectations versus the reality of parenting
Traumatic birth and child loss
Attachment parenting (developmental psychology)
Supportive therapy techniques for separations
Child to adult abuse with teenagers
Work-life integration and mental load
To schedule a confidential session or speak to our therapist in Brisbane to find out if we're right for you, contact us today. All questions and enquiries are welcomed! Simply text, call or email us.
Counselling and Psychology can sometimes feel clinical and impersonal. We do things differently.
I feel a great therapist is considerate, warm and patient who listens to the needs of her clients. As a trauma-informed Social Worker in Private Practice with the foundation of a Psychology degree, I use a holistic approach that is tailored to each person's unique and individual situation. This is why you choose a Boutique Private Practice.
Using evidence-based psychological theories backed by realistic achievable strategies I help you to make a positive difference when you leave each session. All parties are heard equally and have the space to express their perspective, ultimately building stronger genuine empathetic connections.
We offer a range of services to provide you with support for your unique needs
Therapy should be interesting and enjoyable. We want you to look forward to attending sessions with our therapist in Brisbane for every single appointment - knowing that it's a safe, comfortable environment.
So often clients feel embarrassed to seek supportive therapy and counselling, or only come in times of crisis. They feel like they have failed in some way by asking for help. But this is absolutely not the case!
Speaking with a professional for regular therapy in Brisbane is an investment in yourself. We create meaningful 'therapeutic relationships', so you are comfortable to talk about what is going on in your life. We welcome everyone, and encourage you to feel comfortable.
We make psychology interesting, relatable and attainable. Mental strength is what we all need to be happy and content. This is true self-care. It will:
Guarantee success in your life
Improve your self-esteem as you learn healthy boundaries
Help you evolve into the person you desire to be
You are not alone. You may not have had control over the events of your past but only you can decide if they define - or motivate - you.
Confidentiality & Ethics
I inspire positive change so you are excited about the possibilities for your future. I give you the tools to:
Empower yourself
Improve your wellbeing
Feel supported, encouraged and understood
This is why I have made a career of helping others. Everyone has a voice and we all deserve to be heard. A Voice for the Voiceless.
As a professional with over 10 years education and experience - my ethics, morals and values dictate I always do the right thing for my clients. I vow to do no harm. I will always conform to Psychology and Social Workers Industry standards, so you know everything remains private and confidential without judgement.
Feel Welcomed
My goal is to make you feel welcomed in an environment as peaceful and calm as possible. Through my work, I am committed to helping to reduce anxiety and make you feel welcomed. This is your time.
We hope that you will feel relaxed, so you can open up about what you are going through. My boutique private Practice ensures a personalised and welcoming environment, making it easier to talk about difficult subjects.
At Supportive Therapy, We provide a safe place for humans of all ages, cultural backgrounds, diverse sexual and gender identities and expressions, faith, and lifestyle choices. We want you to feel accepted, included and welcomed.
Feel Protected
If at any time you feel that guidelines have not been followed, or you feel negatively about any interaction, honestly, that is not our intention.
We never want you to feel upset, offended or unheard. Everyone should learn and grow from negative experiences. If you are dissatisfied or offended, please know you can tell us so we can improve.
Feel Safe
All clients must agree to and sign the 'Consent for Therapy' agreement. This is to understand your rights and responsibilities.
A copy of this form can be found here or at the bottom of the page, in addition to the ethical guidelines I adhere to as part of practising private therapy in Brisbane.
If you would like any clarifications, please speak with our friendly staff and we will help decipher any jargon that may be unfamiliar.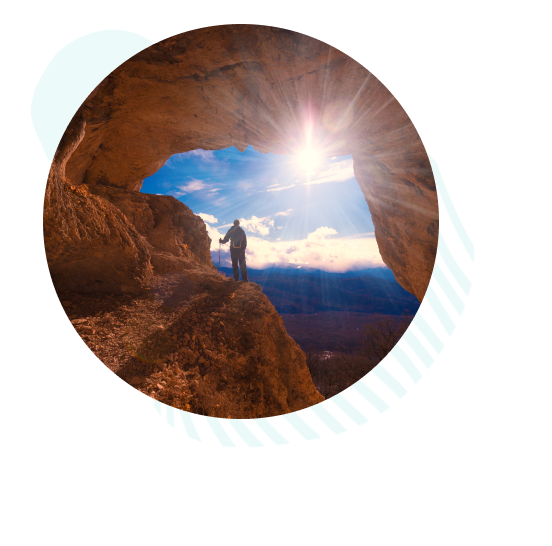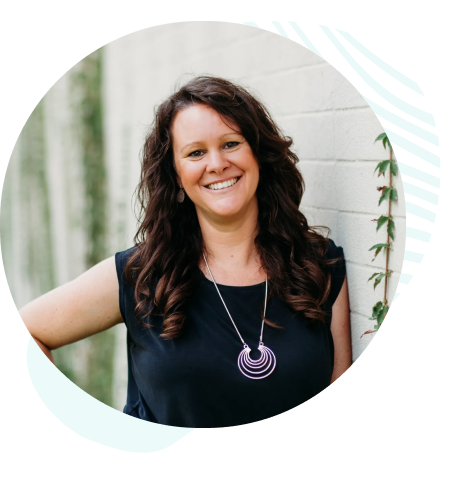 Meet Elena
I started my boutique private Practice to make a positive difference – to give a voice to the voiceless. I understand what it feels like to feel deeply alone and completely hopeless. My goal is to inspire positive change in people's lives. You are always reminded that you are important. In my experience, finding the right therapist can change your life.
By exploring your current situation and investigating your history, we uncover patterns you may not even be aware of. This is empowerment.
We work on helping you build your 'internal Jenga', so you feel strong and confident. This gives you permission to evolve into your authentic self, healing past traumas and creating healthy, happy relationships.
Read more
As well as running Supportive Therapy (specialising in mental strength, counselling and wellness), I continually support our community with free information so everyone can access Mental Health information.
I am the Brisbane Mothers' Mental Health Network Coordinator, providing free webinars to local professionals
Publish monthly articles for magazines & newspapers.
Free YouTube information for education (we think in pictures)
I am registered with Psychology Today, AASW and Counselling Australia I have been a guest speaker, providing presentations and seminars to child care centres and women in business
I am a podcast presenter with interesting guests
I have written eBooks, online courses and free psychology downloads
I also publish monthly articles in several outlets, and customise training and education for my clients on my YouTube channel.
These are examples of a holistic approach to my clients' needs for education, empowerment and normalising how we all can struggle at maintaining our unique and healthy relationships. Whatever my client wants, I provide so our entire community benefits.
Get In Touch for Therapy in Brisbane
Any questions? Send us a message and we will get back to you. We offer counselling, mental health and wellbeing, mothers support, couples therapy, psychology and psychotherapy in Arana Hills, QLD.
We all need support. Be brave and contact Supportive Therapy today to find out if we're right for you. Thank you for your time.
Follow me on social media:
Not sure if we are right for you?
When looking for the right therapist in Brisbane, it's perfectly normal to feel nervous about committing to see a stranger. You need to feel comfortable about opening up and being vulnerable. We understand. Before you commit, arrange a free 15 minute phone consultation to discuss if we are right for you. We want you to feel trusted, supported and respected.
You might have seen me in
We respect and honour Aboriginal and Torres Strait Islander Elders past, present and future. We acknowledge the stories, traditions and living cultures of Aboriginal and Torres Strait Islander peoples on this land and commit to building a brighter future together. We are committed to cultivating inclusive environments for staff, consumers and carers and celebrate, value and include people of all backgrounds, genders, sexualities, cultures, bodies and abilities.